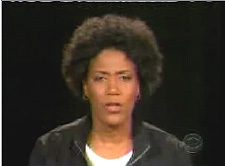 I think the DHS has a lot of people scratching their heads at how they divided the money up. The Daily News:"Homeland Security Secretary Michael Chertoff told New York to drop dead yesterday as he slashed the city's federal anti-terror funding in a traitorous action that endangers the lives of 8 million people and demands his immediate firing..."

Download -WMP
Download -QT
Nancy lets us know how she feels on CBS.
The Moderate Voice: "New York City Furious Over Big Security Funding Cuts And "No National Monuments" Whopper."
I'm sure the Cowardly Lion feels the same.
(h/t Daniel)