After the Bundy boys shouted out on Facebook for snacks and other miscellaneous items, several media outlets responded.
The Daily Show's Jordan Klepper assembled a box with assorted items, including a DVD of George Clooney's Tomorrowland movie, which he described as taking place in "a utopian community full of white men."
Gawker also heeded the call, sending lightly used batteries, some condoms, tampons, and other assorted necessities to them, along with a nice letter with personalized signatures.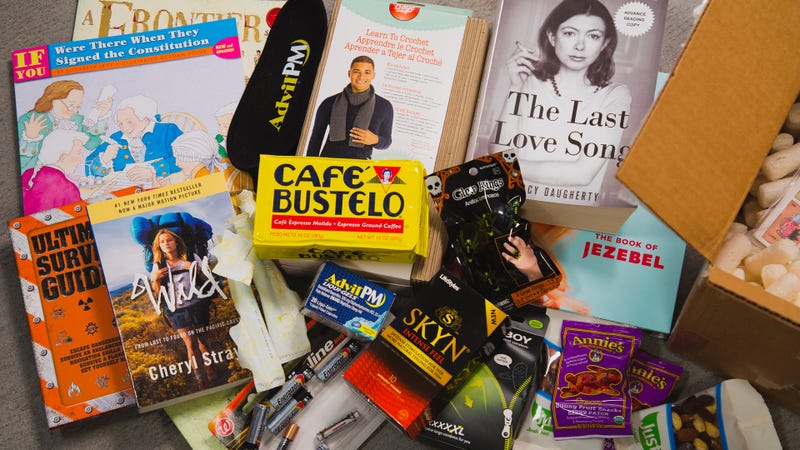 Gosh, I hope it all helps. Every little bit matters.