Notable Infowars supplements salesman Milo Yappingpapaya had to cancel a speech in Scottsdale in the terrible sand kingdom of Arizonastan because of death threats to his person…
"URGENT NOTICE TO PHOENIX TICKET-HOLDERS," his note said.
"Scottsdale Police informed the promotor and venue for Friday night's 'A Night With Milo' this evening that a credible death threat against my person has been received," Yiannopoulos wrote. He went on to blame "violent left-wing tactics" for the cancelation, but said that law enforcement in the ritzy Phoenix suburb of Scottsdale had determined his security had been compromised and the risk to his life was real.
"Consequently, the police have forbidden us from proceeding with this event," he wrote. "We have no recourse when police make a ruling of that sort."
Oh, that's terrible! Why the left should never resort to the tactics of the… wait. What's that you say, Scottsdale police"
"Scottsdale police said they'd never received word of any threats against Yiannopoulos. In fact, Sgt. Ben Hoster of the Scottsdale Police Department told Phoenix talk radio station KTAR that the department had only learned of the event earlier on Thursday. And by the time someone from the department reached out to the venue, the speech had already been canceled."
Milo Yappingpapaya played Arizonastan suckas to the tune of $129 Ameros/ticket.
And if you click the link to the article, you will learn all the ways that the fascists in the terrible sand kingdom were planning to rat-eff the police department, and the alleged liberals who allegedly sent in the death threats and so on. My personal favorite?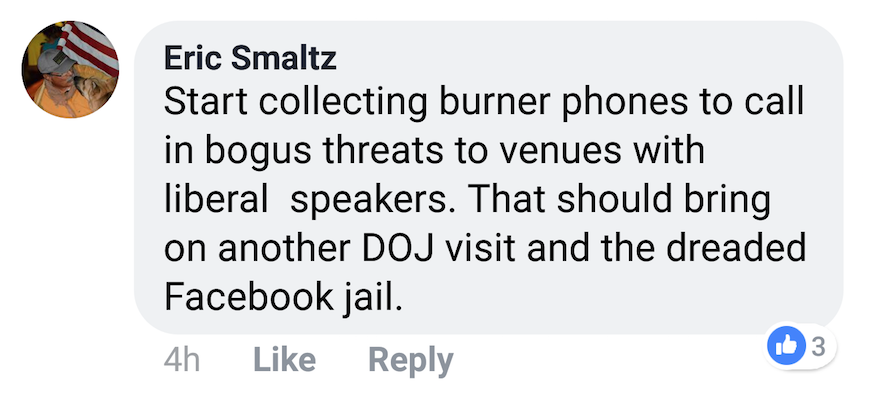 Solid plan, bro. Cannot imagine what could go wrong with that.
crossposted from Mock Paper Scissors